THIS REVIEW IS SPOILER FREE
Usually, as a franchise reaches its sixth entry, the quality has plummeted significantly and audience interest is waning. However, some franchises, such as Fast and Furious and JK Rowling's Wizarding World, manages to maintain audience interest and in some even rarer cases, get better with each entry. The Mission: Impossible franchise has had its ups and downs over the years, but although the quality has varied, the franchise continues to be a staple of the action genre.
Mission: Impossible- Fallout continues the adventures of Ethan Hunt (Tom Cruise) and his team. 2 years after apprehending Solomon Lane (Sean Harris), Ethan and his team are forced to race against time to recover plutonium from a terrorist group known as The Apostles, after a mission gone wrong.
It goes without saying, that the Mission: Impossible films have become best known for their outstanding action set pieces. What makes them even more impressive, is that they are almost entirely stuntmen free. Tom Cruise continues to raise the bar for action spectacle and in Fallout, he has completely outdone himself. There had been much anticipation for the halo jump that had been a frequent part of the film's marketing. For the sequence, Tom Cruise jumped out of a plane, (25,000 feet above the ground) 106 times in order to get the perfect take, and thanks to his dedication to his craft, the sequence stands out as a highlight in a film filled with jaw-dropping set pieces. Another outstanding sequence is a bathroom brawl that is magnificently brutal and choreographed to perfection. Of course, I can't praise the action without mentioning the riveting Paris motorcycle chase or the intense Helicopter battle. There is not one single second of action that fails to stand out among the best within the industry, and a lot of that has to do with director Christopher McQuarrie who has clearly mastered the art of crafting instantly iconic action.
Although the action is naturally one of the standouts of the film, it is not the only aspect of the film that succeeds. Previous entries in the franchise have had a hard time crafting genuinely intriguing storylines and villains, however, with Fallout, the franchise has finally delivered with both. The film's pacing has been brilliantly structured around the action, and therefore it is unsurprising that the film flies by despite the 148-minute runtime. What makes the film even more impressive is that the film started shooting without an actual script. This could have seriously backfired. However, unlike previous entries, the narrative is actually interesting. Serving as a direct continuation of Rogue Nation, the film further explores the consequences of the secret agent life, adding much more depth to the characters of Ethan Hunt and his team. That being said, the plot does at times feel slightly generic.
Henry Cavill was the subject of many discussions during and after the film's production. It wasn't about any controversy or poor behaviour, instead, it was all about his facial hair. You probably all know the details: he grew a moustache for Fallout, but was required to film reshoots for Justice League, however, was unable to shave it off and thus we got the terrible GCI lip in Justice League. I'm not going to dwell on the issue as it has already been discussed countless times over whether it was worth it for Paramount to refuse to allow him to shave it off. All I'm going to say is, it absolutely was. In Fallout, Cavill plays CIA agent August Walker, who is tasked to work with Ethan Hunt and has orders to eliminate him should Hunt spiral out of control. Cavill's career has been mixed so far, as he has yet to deliver a truly great performance that proves he deserves the massive roles he has been given. Fortunately, in Mission: Impossible- Fallout, Henry Cavill is by far the best he has ever been. He perfectly portrays Walker and manages to stand out with ease alongside Tom Cruise. Walker instantly becomes one of the best characters that the franchise has introduced, largely thanks to Cavill's performance. The character has a fascinating relationship with Hunt and their exchanges remain a highlight of the film.
As mentioned earlier, the Mission: Impossible franchise has long struggled to create genuinely interesting villains. Prior to Rogue Nation (the fifth entry in the franchise), the only well-crafted villain was Owen Davian, portrayed by the late, great Philip Seymour Hoffman, in Mission: Impossible III. That was until Rogue Nation introduced Solomon Lane (Sean Harris), who feels like a villain more suited for a James Bond film, but in a good way. Before the franchise figured out its formula, it previously tried to be similar to Bond with Mission: Impossible II, something which seriously backfired. Harris has a subtlety unhinged presence in the role, which gives the character a sense of unpredictability. As a result of this, he is easily the best villain in the franchise, although that really isn't saying much.
Aside from the action, there is plenty of emotion in the film, with the return of Ethan's estranged ex-wife, Julia (Michelle Monaghan). It is through Julia that the character of Ethan Hunt is best explored as she represents the sacrifices and heartbreak that Ethan has to endure with his line of work. Monaghan doesn't have much screentime in the film but she feels perfectly placed in a film filled with stars, and despite not appearing in the franchise for twelve years, delivers a performance that emphasises that the character of Julia has evolved.
Rogue Nation may have introduced the franchise's best villain, but it also introduced its best female character, Ilsa Faust, played magnificently by Rebecca Ferguson. Ferguson delivered a performance that actually outshone Cruise and she has done so again in Fallout. The character of Ilsa is not only the best female character in the franchise but easily one of the best characters overall in the franchise. This is largely because both Rogue Nation and Fallout effectively utilise her as not only a romantic interest for Hunt but as a fully capable, conflicted spy herself, and she manages to steal every scene she is in. Rebecca Ferguson was relatively unknown prior to Rogue Nation, but thanks to her performances in that film and Fallout, she has already been cast in some major upcoming films, and its safe to say she has an incredible career ahead of her, and she absolutely deserves it.
Lorne Balfe's score is just another aspect of the film that succeeds on every level. It is definitely the best of the franchise and is used well alongside its action-packed scenes, as well as a balance for the more emotionally toned moments.
Looking back at the very first film in the franchise is a mixed experience. There are some truly brilliant scenes, crafted excellently by director Brian de Palma, however, in terms of visuals, the film is seriously lacking in quality. The same cannot be said for Fallout, which is absolutely beautiful. Cinematographer Rob Hardy (Ex Machina, Annihilation) continues to prove that he is one of the best cinematographers working in the industry today, with Fallout being another impressive example of his talents.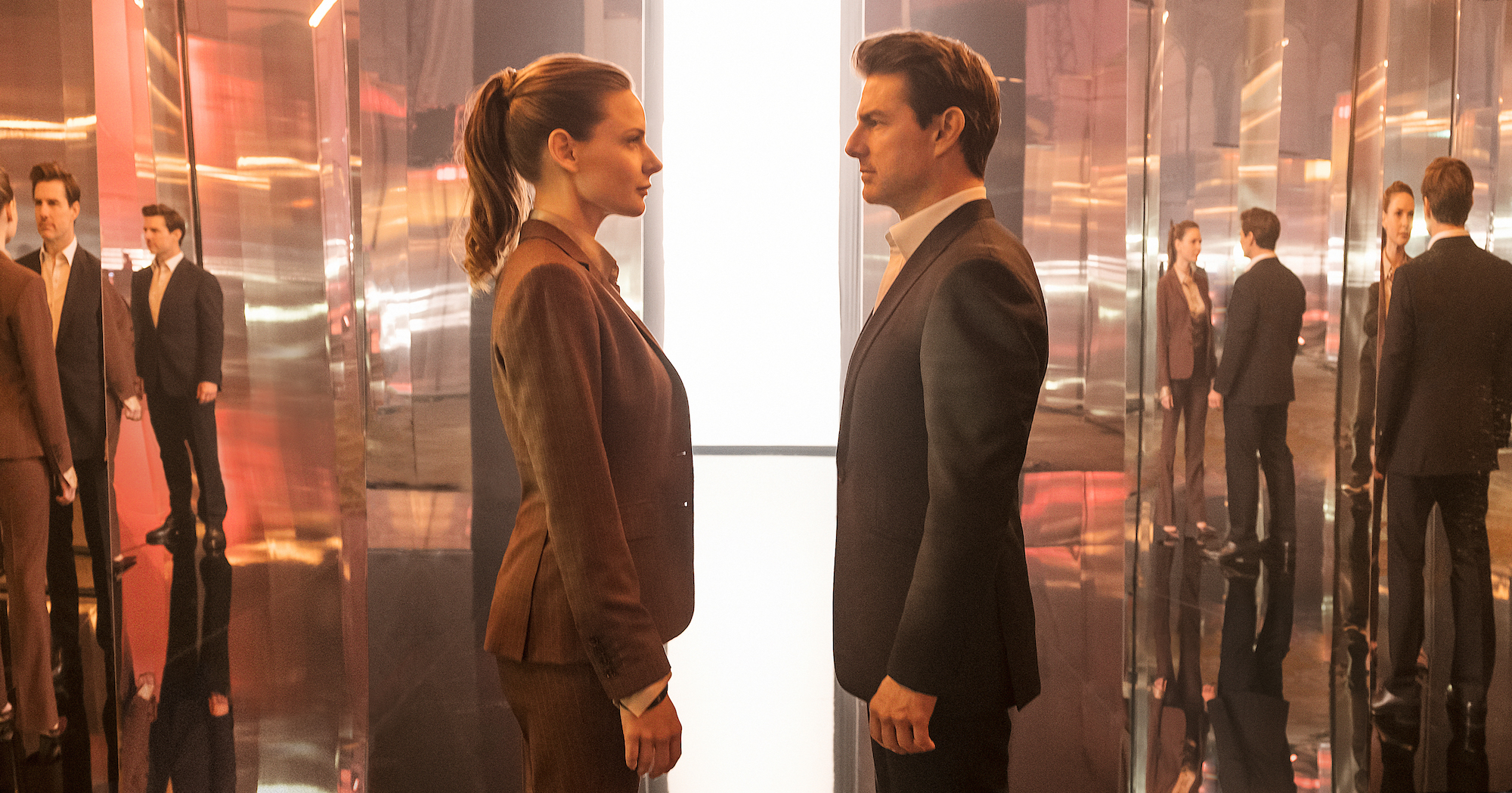 Although the franchise is understandably focused on Cruise, it has been clear since the fourth entry, Ghost Protocol, that it is at is best when Hunt as a team to back him up. The supporting cast remains excellent, with franchise veteran Ving Rhames returning as the charismatic Luther Stickell, and the ever-reliable Simon Pegg, who now feels perfectly at home with the franchise, also returning. Pegg naturally adds some comic relief, however, the film makes it clear right from the start that Benji's role is much more than simply making the audience laugh. As for the new additions to the franchise, the results are more mixed. Vanessa Kirby (The Crown) does impress, unfortunately, her screen time is extremely limited. Hopefully, she'll return as her character is a fascinating addition to the franchise. Angela Basset is not so lucky. Limited to even less screentime than Kirby, she really adds nothing to the film and feels like more of an afterthought. Despite the excellent supporting cast, there is one noticeable absence: Jeremy Renner. Introduced in Ghost Protocol, Renner's character, William Brandt, became a fan favourite. Unfortunately, Renner was unable to have a major role in the film due to his Avengers commitments, although he did turn down a cameo that would have seen Brandt killed in the opening act (good call Jeremy). Although Renner's absence does not detract from the film, it is disappointing.
A final positive is the subtle references throughout the film towards the previous entries in the franchise. Fallout features several uses of lens flare, a technique frequently utilised by Mission: Impossible III director, JJ Abrams. It also has several moments where the team's equipment fails to work, which serves as a reference to Ghost Protocol. I'm sure there are many other references to previous entries in the franchise, and although these references are not significant in any manner, McQuarrie's decision to include these are an effective way to show his appreciation for the franchise's history, which adds even more to the film.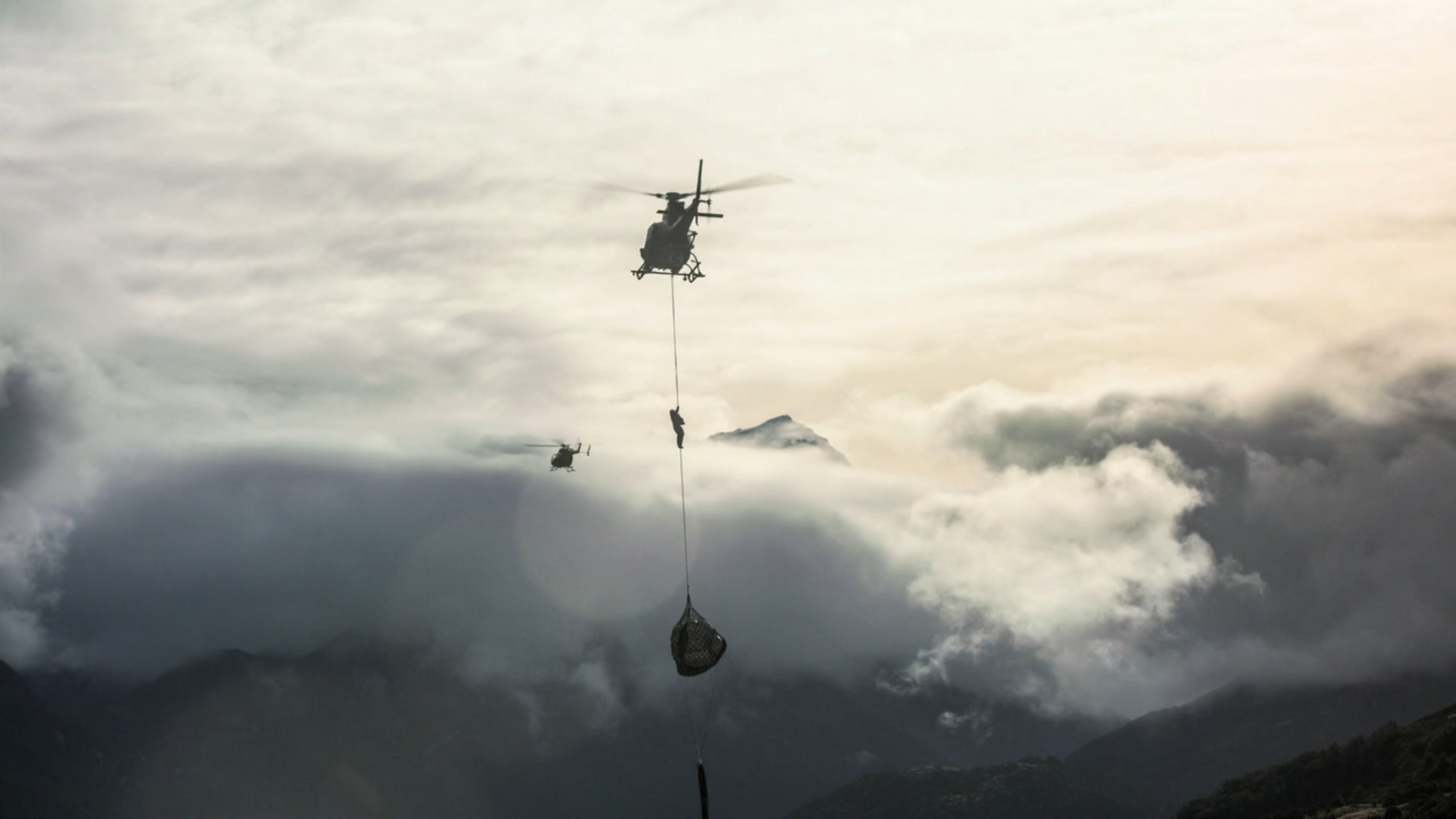 There is really only one negative thing, other than wasted cast members, that I can point out about Mission: Impossible- Fallout, and that is its predictable ending. As the third act begins, it becomes obvious how the film will end, and while that is frustrating, it doesn't make the ride any less enjoyable.
In the end, Mission: Impossible- Fallout is easily the best film in the franchise and might just be the best action film of the 21st century so far. The film has some truly jaw-dropping set pieces, however, thanks to a compelling plot and entertaining characters, it is not overly reliant on them. In years to come, Mission: Impossible- Fallout may be considered a masterpiece of the action genre, and with good reason.
Rating: 9.8/10